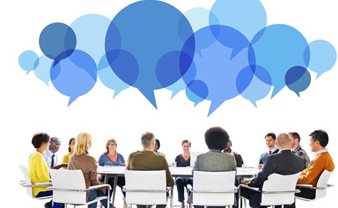 In order to meet to the expectations of young graduates and non-graduate students as well as those of the market, Business School of CCIC offers several courses to obtain accredited diplomas of senior and professional technicians.
If you wish to make a registration in the first year of the Senior Technician degree or Professional Technician degree in one of the following specialties: Company Accountant, Accounting & Finance, International Trade or Executive Assistant, you have the choice of completing your registration online or face-to-face
This approach is mandatory for Tunisian persons and foreigners residing in Tunisia.
Registration in the first year is subject to the pre-registration procedure followed by an individual interview.
Toute demande d'inscription doit être envoyée ou déposée directement à l'École de commerce dans les délais prévus.
Registration pack:
Application for registration on free paper at the name of the President of the Chamber of Commerce and Industry of the Centre.
Fiche d'inscription à retirer de l'Ecole ou à télécharger.
2 Certified copies of the original certificate of schooling or the Baccalaureate.
3 Birth certificates dating from less than 3 months (including 01 in French).
3 copies of the National Identity Card(N.I.C)
8 identity photos.
8 Stamped envelopes bearing the address of the trainee.
Deposit slip of the sum of 5 dinars for the benefit of the CNSS to the postal account No. 73-32.
School report or transcript of the last year.
Online registration CCIC Business School